So today on my walk to school/ I mean work I wandered past some photos that were lying on the ground. Now, my first thought was to hurdle them like Jesse Owens in Nazi Germany. But instead, for reasons I have yet to find or comprehend, I chose to pick them up.

There weren't a whole lot of them, it was about 5 photos... maybe 6 at most. They looked like they were taken with one of those throwaway cameras, u know, the disposable ones. And by then, they weren't even really in the best of conditions, but I could still tell who was in them and what was going on. And as I stood there waiting for the bus, slowly flipping thru photos, I noticed that there was a story being told.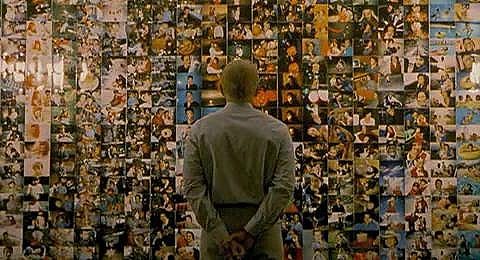 It was the story of a young woman. A young woman who had just graduated from college and decided to celebrate in the carribean.

She really likes Pina Coladas.

And she doesn't mind getting her hair wet as long as there's gonna be a good time behind it.

We're so much alike. I mean, she has friends, I have friends. She likes a good drink every now and then, so do I. We both wear hats sometimes...

Wow, we're practically soulmates.

I should start walking down her street, sometimes.

Yea...

I'll just hang out around that corner for a few days. She's bound to come past me on her way to work/school/church/the liquor store (please be the liquor store), right? Yea, that's when I'll make my move...

See, she'll be walking down the sidewalk. I'll stop and tie my shoes. And as soon as she gets close enough I'll spring up "accidentally" running into her and spilling my groceries. She, being the sweet person she is, will offer to help me pick up my stuff.

I'll say something clever and she'll let out a slight giggle. Then, I'll say something funny... She'll laugh. It's a cute laugh, very genuine, inspiring even... That's when I'll compliment her on being nice enough to help me pick my stuff up and invite her over to my place, because I was just about to make dinner.

And

As I stood there, casually flipping thru someone else's memories. I thought about how creepy shit like this could never happen if some jerk would have just picked their shit up off the ground instead of leaving it there for half of new york to get all weird/kidnap-murder plotty with.

You know...

Unless they're into that kind of thing...